Dongfang supplies barbed wire and concertina razor wire for construction of high security steel fencing system. Barbed wire is galvanized steel wire twisted tape with sharp barbs. Razor wire is also known as barbed tapes or razor barbed wire or concertina wire.
Types of Barbed Wires:
Single twist, Double twist, Reverse twisted and continuous twisted.
Common specs:10#x10#,12#x12#,12#x14#,14#x14#,14#x16#,16#x16#,16#x18#
Barbed distance :7.5-15/cm
Barbed length:1.5-3/cm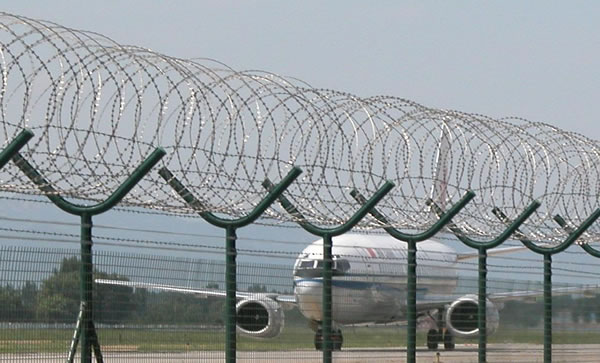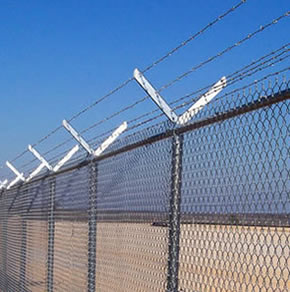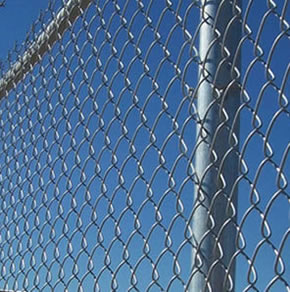 Razor Wire is a kind of modern security fencing materials fabricated with razor-sharp steel blade and high-tensile wire. Razor wire can be installed to achieve the result of frightening and stopping to the aggressive perimeter intruders, with piecing and cutting razor blades mounted at the top of the wall, also the special designs making climbing and touching extremely difficult. The wire and strip are galvanized to prevent corrosion.
Types of Razor Wire or Barbed Tapes: Single coil or crossed coils in concertina forms
How to Use Barbed Wire and Razor Wire with Other Mesh Fences:

Chain link fence can be used with razor wire coils:
Chain link fence & razor wire topping can form a high security fencing through the use of Y steel fence posts. This system is used in military boundary, prisons, defense agency, facilities, national important facilities, community and residential barrier and protections.

Welded Secure 358 Mesh used with razor wire:
For maximum security fencing uses in prison and military and high security residential fencing.

Chain link fence with barbed wire installed to Y posts:

Chain link fence & barbed wire forms a protecting perimeter for grass boundary, railway, highway, orchard fencing.

Welded Wire Mesh Fence with barbed wire:
For air port, railway and highway, etc.

Barbed Tape Wire Specification
| | | | | |
| --- | --- | --- | --- | --- |
| Loop Outside Diameter | No. of Loops | Standard Length per Coil | Type | Notes |
| 450mm | 33 | 7-8M | CBT-60. 65 | Single coil |
| 500mm | 56 | 12-13M | CBT-60. 65 | Single coil |
| 700mm | 56 | 13-14M | CBT-60. 65 | Single coil |
| 960mm | 56 | 14-15M | CBT-60. 65 | Single coil |
| 450mm | 56 | 8-9m(3 CLIPS) | BTO-10. 12. 18. 22. 28. 30 | Cross type |
| 500mm | 56 | 9-10M (3 CLIPS) | BTO-10. 12. 18. 22. 28. 30 | Cross type |
| 600mm | 56 | 10-11M(3 CLIPS) | BTO-10. 12. 18. 22. 28. 30 | Cross type |
| 600mm | 56 | 8-10M (5 CLIPS) | BTO-10. 12. 18. 22. 28. 30 | Cross type |
| 700mm | 56 | 10-12M (5 CLIPS) | BTO-10. 12. 18. 22. 28. 30 | Cross type |
| 800mm | 56 | 11-13M (5 CLIPS) | BTO-10. 12. 18. 22. 28. 30 | Cross type |
| 900mm | 56 | 12-14M (5 CLIPS) | BTO-10. 12. 18. 22. 28. 30 | Cross type |
| 960mm | 56 | 13-15M (5 CLIPS) | BTO-10. 12. 18. 22. 28. 30 | Cross type |
| 980mm | 56 | 14-16M (5 CLIPS) | BTO-10. 12. 18. 22. 28. 30 | Cross type |